As soon as you become a teen, Your ideal life is presented to you by society, which is basically just graduating from a university With good or just fine grades and then finding your ideal partner and getting tied to him for the rest of your life.
Unfortunately, this might not appear ideal for most of us as the term idealism differs for everyone, which is perfectly fine. However, our elders demand the reason behind rejecting something they see as a "decent proposal"
So what are the signs that you are never getting married? This article aims to present you the signs that you are not made for a thing like marriage.
You Have other Goals In Life Rather Than Taking care of your Household. This sign is obvious enough to show that a wedding is not a thing for you, and you will have a hard time settling in even if it happens if you have always been the type of person who had dreams related to her career and studies and never had marriage on your priority list.
Then it's going to be hard to accept a new phase of life, and you may end up rejecting it as you don't want to give up on your dreams.
Signs That You Are Never Getting Married

1. You Hate The Idea Of Being Dependent
OK, Truth be told, the thought of depending on or submitting yourself to someone can easily make any teen nowadays roll their eyes. You never wanted to ask for someone's permission before taking any step or depending on someone else to make something happen in your life, then admit it.
You might end up as a bachelor for the rest of your life because your partner will always require you to look up to them for their approval for everything.
2. Marriage is A Big Responsibility, And You Are Not Ready To Take It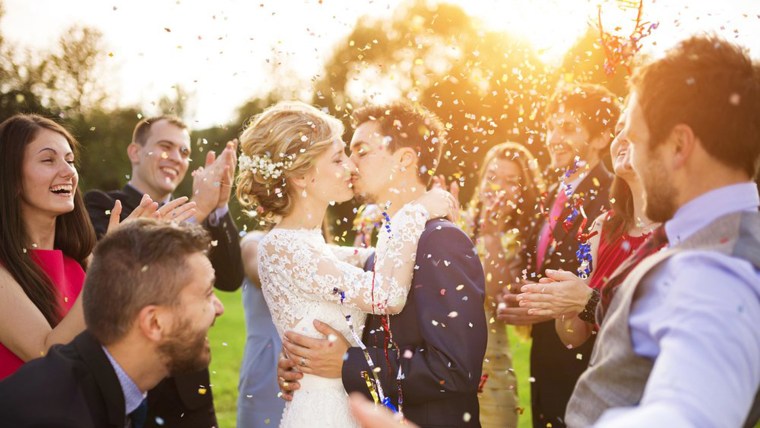 Let's say, if you spent most of your life is free from all responsibilities and always did what brings you joy at the moment, then I hate to admit, marriage is going to be nothing less than a war.
Yes, a war, a hard One against your comfort and joy because marriage requires you to own responsibility and give sacrifices.
3. You Have Been Betrayed In the Past
We can bet that you all must have heard the story of that one person, men or women, who turned cold after they were betrayed and abandoned by someone they truly loved.
If this story resembles yours, then putting your trust in someone will not be an easy decision. You would prefer living alone rather than again spending days crying locked up in your room.
4. Drama- Free Is Your Kind Of Life
Relationships and marriages are incomplete without drama. Some have little, and some have contained a large amount of it. If you prefer staying away from such dramas in your life, then marriage is not your cup of tea.
5. Your Parents History Still Haunts You
This is a pretty common reason nowadays; in fact, researches have shown that around 57%
of the children who experience toxic relationships with their parents are likely to stay away from including themselves in any relationship at all.
If your parents parted their ways, then there might be an image in your mind that every relationship is supposed to end in the same way and the phrase such as "Happily ever after" belongs to fairy tale Only.
The fact that there is no space between couples gets on your last nerve, and you are in no way ready to share your personal space with anyone whatsoever.
Compromising on this habit will not just disturb you, but your partner will also get fed up with this ignorance over time and look for other ways to give themselves company. This will eventually end up in an unhappy and uninterested relationship.
7. You Cannot Stick To Any Long-term Relationship
We got it; you both met in your Young years when times were lovely and fell instantly for each other. After spending some time, you start getting bored by seeing the same face every day, and it doesn't feel the same anymore.
Knowing the fact that you will get bored with a person over time, you are not willing to give it a chance because, on the other hand, you are scared of hurting another person's emotions deeply.
8. You Believe That Love should Not be Forced
It doesn't seem to get in your mind why you are being pressured to get married and build a family of your own when love allows you to be free.
The point of claiming each other as life partners in front of the whole family seems like validating your relationship rather than beginning what is supposed to be a beautiful journey doesn't seem to have any logic.
9. You Have Remained Single For A Long Portion Of Your Life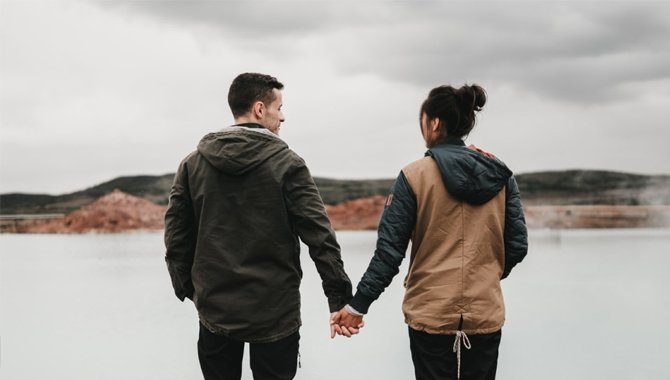 You have spent a large chunk of your adult life being single and now tying the rest of the life to another person is quite hard for you to admit, or maybe you are just way too interested in spending your life as a bachelor.
10. You Only Want To Get Married Because That Is What Everyone Does
Let's get serious, if you only want to get married because that is what everyone does or that is how life is supposed to be, then Take our piece of advice: Don't Get Married.
You should not enter a marriage with this mindset because it's not a trend. It is something that requires cooperation and understanding from both sides and even if you take it as a trend, then remember trend dies
11. You Have Unrealistic Standards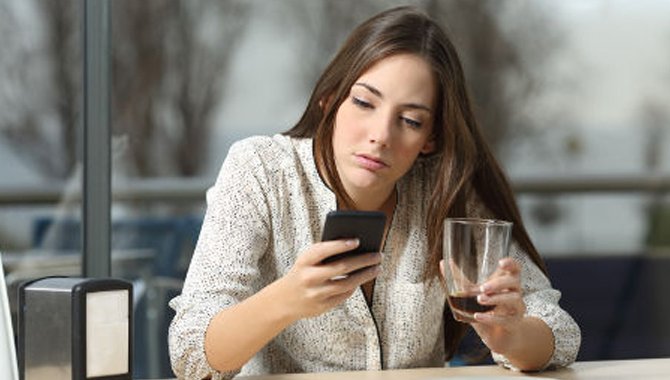 If no man seems to stick around you, then you should realize that you are way too demanding in your living standards. We get it having standards is great, but having an unrealistic one will end up in partition because there is a limit to how much the other person can afford.
However, by this, we don't mean to settle your life with someone who treats you in a bad way and degrades your life but try to compensate when it's required to maintain healthy relationships.
12. You Can't Bare the Expenses of A wedding
Researches have shown that an average wedding costs around $3000-$4000, which is a considerable amount for many of us. If you and your future partner are not stable enough to carry those expenses and after-wedding expenses, then you both will end up not getting married.
After marriage, a financial crisis adds up to stress and affects deeply on relationships. So many people end up unmarried because they don't have a sound and stable income to bear the expenses which tag along.
13. The Person You Want To Get Married Is Gone
You loved someone dearly In your life, but he was either committed or interested in someone else. You chose to keep your mouth shut just because you were looking for the right time to open up to him but before you got your chance.
They showed up with their fiancée. Clearly, friend-zoning you, and you end up spending your life alone because you don't want that to be repeated, and love takes its position as a myth.
14. You are Happy With What You Have
Heartfelt love can now and then be a fix-all answer for some desolate individuals.
They need to feel "complete"; they need to track down their "missing half." But you're Content, and you're really cheerful.
You have some work that compensates fairly, diversions that you appreciate, companions who love you… you're all acceptable!
Furthermore, you have a ton of intriguing dates and, surprisingly, some satisfying long-haul connections. Marriage is cool, yet it's something you don't actually require in your life.
Things To Consider Before Getting Married
So you decided to get married any way but is still confused that if you have found your ideal partner or not, then stick around till the end to discover what you should be opting for in a life partner:
 Is He The One Who Will Stick With You? 
We all want that one person who would stick around with us through all the thick and thin times. Get realistic! Listen to your mind. Does he seems like the one who would support you no matter what, or is he just stepping in because you are a good choice for now?
Identify this beforehand because if you don't, there is a very high chance that you commit yourself to a relationship that will lead to unhappiness in the future.
Are You Both Capable of Handling Stress As a Future
How you manage pressure together will fundamentally affect whether he remains your better half or turns into an ex. Correspondence and adapting abilities don't work just because there's a ring on your finger. You ought to have the option to have a conversation about issues, ask your accomplice for exhortation, and appreciate having a colleague.
If you find that both of you never tackle an issue together and are regularly battling, all things considered, that is a warning.
Are You Comfortable With His Family?
In the event that you two are now together and you fear investing energy around his homies, that will matter. You will spend the remainder of your life around his folks since you're his better half. In case you're not prepared for that, you probably won't be prepared for the subsequent stage.
Are You Both Fighting Often? 
Seriously investigate this detail prior to stepping into such a relationship. If your day to day environment feels like a bad dream due to his disposition, there is little regard, and there is by all accounts inconvenience wherever you both are together in addition to the fact that you should keep away from the house of prayer, it very well may be a smart thought to separate or patch-up. Those issues should be fixed before a deep-rooted responsibility like a wedding.
 Is it OK to Not Get Married? 
It's more than alright to be single. Long gone are the days when you weren't respected since you were not hitched like society proclaimed that you ought to be. Being single isn't just OK. However, you can have an awesome time while you're hanging tight for Mr. Perfect to come for you.
Hang in around with Netflix and your bowl of chips, work hard on your career, focus on your studies or anything that is more important in your life than being tied in a relationship you weren't meant to.
Wrapping Up:
On the off chance that you can identify with the greater part of these signs, you're unquestionably not into marriage.
There's nothing amiss with you at all in light of the fact that consider this — you don't need to get married.
We know this as of now; however, we feel regretful about it.
However long you're absolutely forthright with your accomplice that you don't see yourself getting married soon or by any stretch of the imagination, then, at that point, you shouldn't feel remorseful.
Be cautious when you're enamored, however, as it could make you need to get married and make guarantees. Hold your tongue until you're 100% certain that is the thing that you need.
Suppose in the wake of living with a great individual for quite a long time you awaken one day simply needing to get hitched, definitely, don't stop yourself!
I hope now you understand the signs that you are never getting married. It's conceivable you'll have a shift in perspective, and that is thoroughly OK as well!